Missed Connections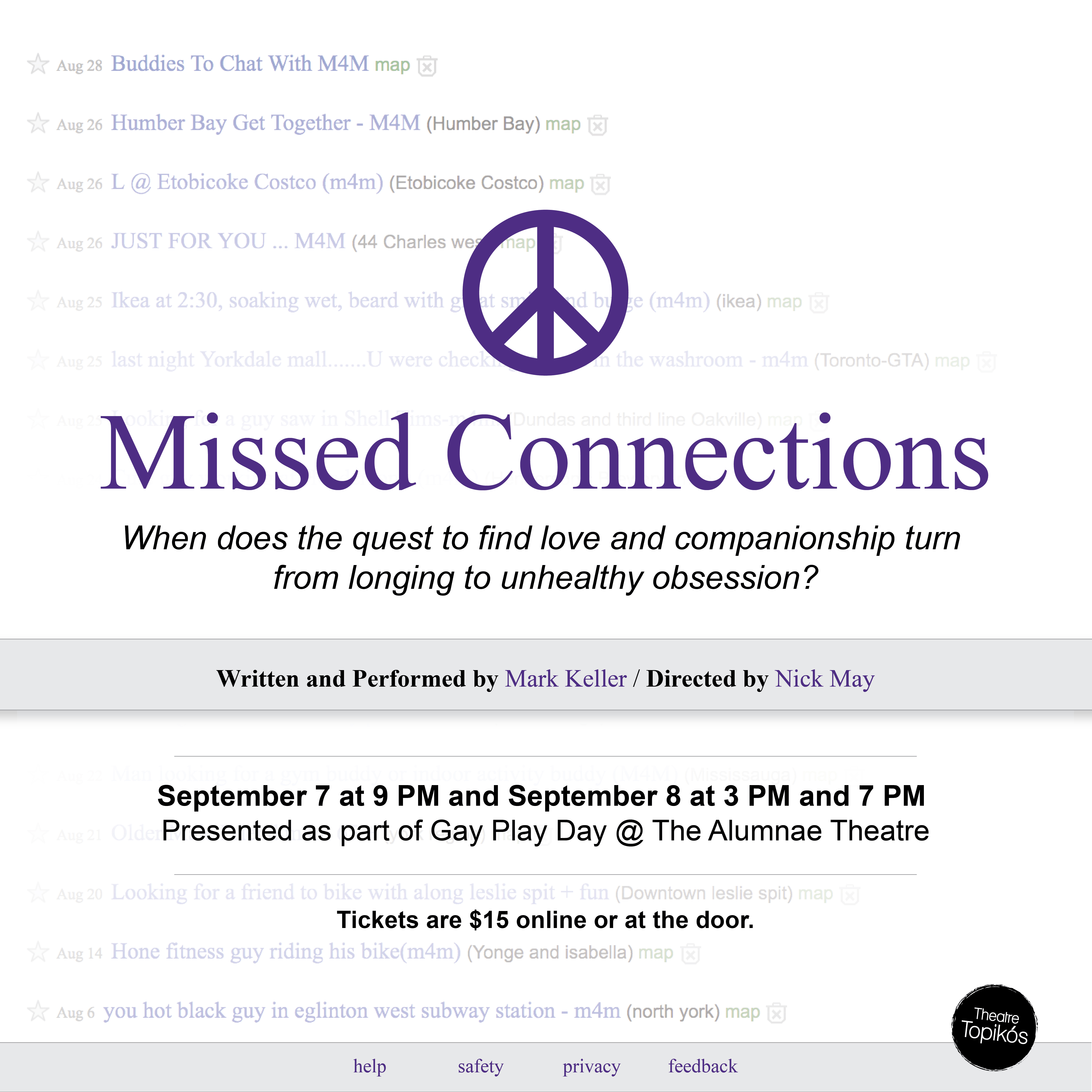 Missed Connections
Gay Play Day (part of the Lavender show)
September 7 at 9 PM and September 8 at 3 PM and 7 PM
@ The Alumnae Theatre

Written and Performed by Mark Keller
Directed by Nick May
When does the quest to find love and companionship turn from longing to unhealthy obsession?
Gay Play Day is an annual festival of short plays by LGBTQ playwrights (and their allies) from Toronto and surrounding areas. This years Gay Play Day is separated into two separate line-ups. The Pink Show and the Lavender Show.
Tickets are $15 online or at the door.